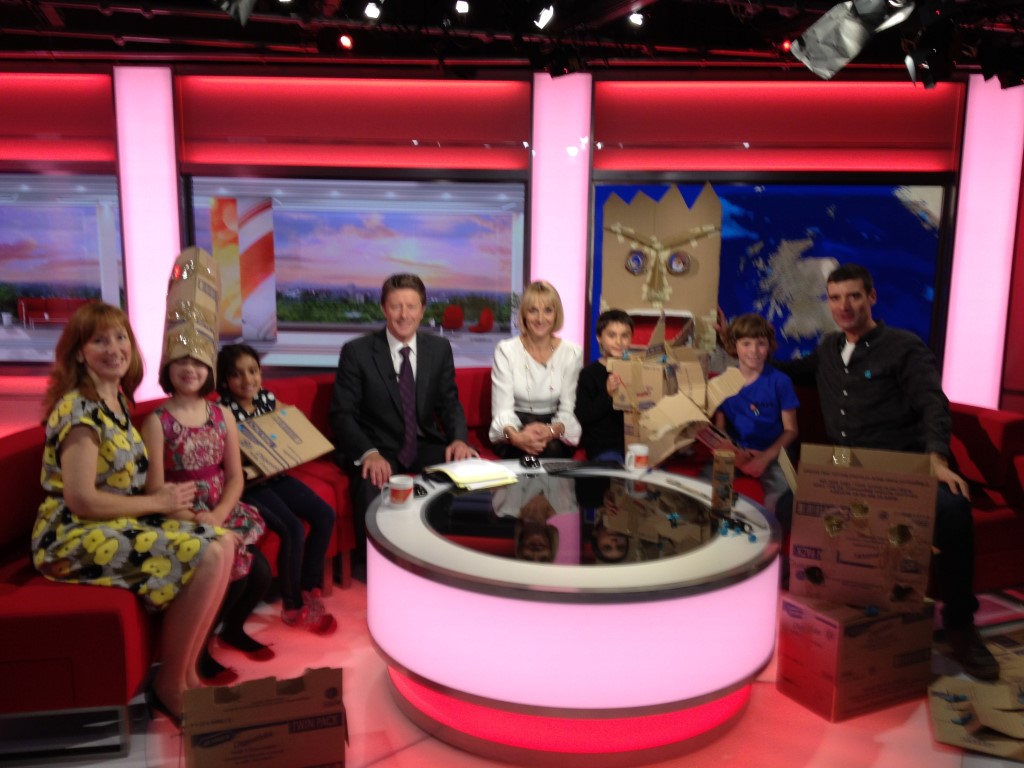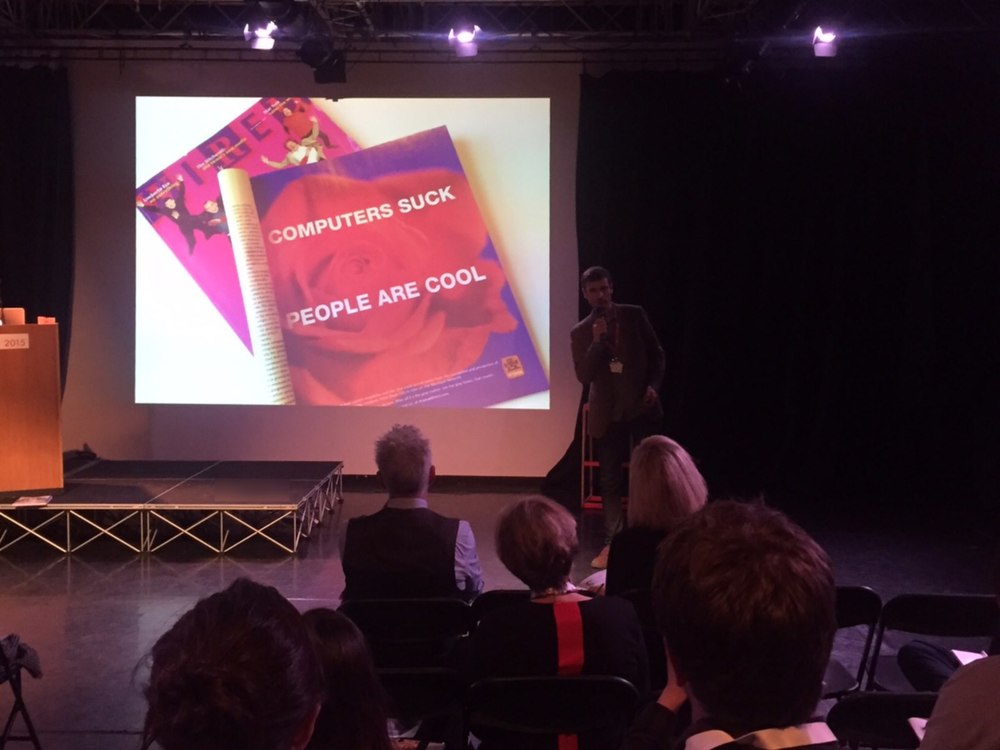 Yes, I'm just a dad.
A dad who is humbled to have got to a stage in his life for Wired and The Guardian to have said I'm a 'man on a mission'. Which was nice.
Today I'm up to my neck in creativity, literacy and connecting.
My elevator pitch sums up what got me here:
I have a Masters in electronics, top grade design A-level and a motor mouth.
So I understand tech, am creatively aware and love selling a good story. It's a killer combination that's got me into all sorts of trouble.
But creativity, education and community is the best story I've ever had the chance to sell.
A roller coaster
The last 20 odd years have been a roller coaster ride for me through the birth of digital media and its impact on brand building, I've founded and sold modest digital marketing agencies and have worked on a range of strategy, innovation and communications projects with some of the world's largest agencies and brands from Nike to Vodafone, Sony PlayStation to British Heart Foundation and Diageo to Barclays.
A hands on kinda bloke, I personally hand crafted the first live content for MSN on its UK launch in 1995 from the Edinburgh Festival.
But a milestone of my life came with the birth of our sons.
Doing my best to be a half decent dad to them, watching a few TED talks and reading the first half of a few books has opened my eyes to so many things. Good and down right frightening.
Inspired by Sir Ken Robinson's No 1 TED talk on creativity in education and a bunch of creatives in a corner of a field at a festival, I co-founded STEAM Co. – a non-profit charitable social enterprise that 'powers communities to inspire children with creativity'.
STEAM Co. has received global media coverage and, I'm told, touched lives.
Two years ago I refocussed my career trajectory to develop STEAM Co. as a social movement to roll it out to every Primary School in every community across the UK.
It's been an incredible journey.
In the last year or so I've been on BBC Breakfast with four 8 year olds and a cardboard robot, consulted to the first BBC documentary on coding the Raspberry Pi and featured in an Al Jazeerah global news bulletin.
Sir Ken Robinson spoke at our launch event in Liverpool, Prof Sugata Mitra is an adviser, Seth Godin sent me a couple of boxes of books as a thank you for a blog I wrote about taking 'Your Turn' and we've held events at the top of both the BT Tower and Barclays Bank in Canary wharf where their CEO spoke alongside Lemn Sissay MBE and Marva Rollins, Head Teacher of one of the most challenged schools in the UK.
A respected educationalist stood up and gave a passionate and convincing talk about how the EBacc really is killing creativity, not only in schools but the wider economy and society.
Most importantly, I've helped build a social movement that has seen creatives, teachers, business people and parents come together to inspire children with creativity at STEAM Co. Days in schools across the country from London to Newcastle and Cornwall to Liverpool.
No you can't make it up, but my talk at The RSA (Royal Society of Arts) probably best sums it up in 2 mins.
Synergy, for want of a better word
I undertake consultancy work that helps keep me and my family afloat and ideally fits with my skills and work in creativity, education and business communications
For example I've recently helped rebrand a digital agency, been approved as a UKTI Growth Accelerator consultant and helped give literacy start-up ReadingWise, an unfair share of voice for their highly innovative decoding and comprehension tools that are proven to help struggling readers. I now work with them part time as a Community Consultant connecting them with schools who have struggling readers.
I'm also keen to consult, give talks and run training sessions that draw on my passion, experience and tricks of my trade that have got me here. Whereever that is, though the film below probably sums it up best.
I hope I'll be able to help you.
Because if I can you'll be helping me help someone else.
Disclosure:
To feed my family and pay my way I am Nick Corston and trade as Co Corp Ltd.
To power communities to inspire children, I work with others in the non-profit social enterprise STEAM Co